Abstract submission SERM
The Swiss Eye Research Meeting (SERM) will provide a platform especially for young researchers to present their results in a stimulating environment. As in recent years, the meeting will focus on physiology and pathophysiology of the retina but it will also include sessions dedicated to other fields of basic eye research..
Formal Guidelines for the Abstract Submission
All submitted abstracts have to be written in English.
Each abstract submissions should be entered by indicating the following details:
Basic information including

Speaker (Name and e-mail adress)

Principle Investigator (PI)

Title of the abstract

Authors

Affiliations: please include the authors' complete affiliations by indicating the corresponding company/institutions, department, location and country.

Abstract content (body)

The content of the abstract which is limited to 300 words and which – if applicable – should consist of the following parts:

Background/Context/Introduction

Material and methods

Results

Conclusions



Figures, tables or graphs cannot be included.
Abstract Acceptance, Allocation, Notifications and Publication
Priority for oral presentation will be given to students (master, phD, MD-phD) and postdocs.

Individual participants not affiliated to a research group may present their data during a 10 to 15 minutes talk.

Notifications of acceptance will be sent by email to the corresponding author in December 2023.

Accepted abstracts will be available after the meeting for the attendees as a meeting report.
Please note that presenting authors are requested to register for the congress. 
Award for Best Presentations
Prizes sponsored by Retina Suisse for the best student presentation and the best young researcher presentation will be awarded. 
Abstract submission
Deadline December 12th
For further informations please contact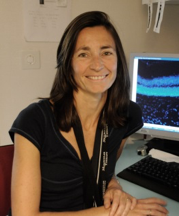 Corinne Kostic
PhD MER
University department of ophthalmology, University of Lausanne,
Group for Retinal Disorder Research
Hôpital Ophtalmique Jules- Gonin, Fondation Asile des aveugles, 15 av. de France, 1004 Lausanne
Mail : @
Phone : +41 21 626 82 62